Elllo stands for English Lesson Listening Library. It
is a short
video sit
e or
slide share
site where students can listen to and view short videos/presentations. There is a
script
for the texts you hear and the recordings are pretty clear. When you finish listening you can just do the
listening quiz.
LEVEL: Lower intermediate or upper
Warning:
It might be difficult to find the audios you like as the web is a bit chaotic and you seem to
need either the number of the video or the name of the series to which it belongs.
This is the link to the site: HERE
See the links to the videos I have chosen for you below but feel free to browse around!
These are some of the examples you may like: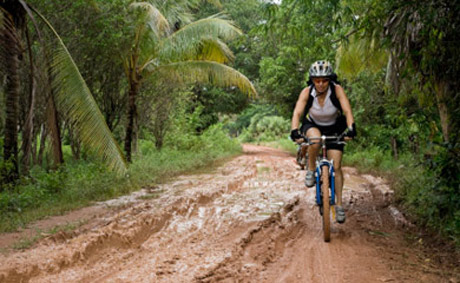 a. Trip to Cambodia:
Julia tells us about a memorable trip in Cambodia to raise money for a charity. .It includes the
audio
and a
slide
presentation
of her trip as well as the
script, vocabulary and quiz.
There are 4 presentation on the same subject.
Click
HERE
b. Take a peek at the section "Talking Points"
My suggestion:
TAKE THE QUIZ
LISTEN
TAKE THE QUIZ AGAIN
CHECK THE SCRIPT IF YOU FEEL YOU NEED TO
These are the Talking points I liked:
b.1. American cities
HERE
.
b.2. Best movies ever
HERE
b.3. Different jobs the speaker (Todd) has had
HERE
To access the Talking Point series, click
HERE
Thanks to my colleagues at the Training British Council Course 2013 for recommending this site.